Exquisite Dental Care
From dental cleanings to smile makeovers, our dedicated dental team is here for anything you or your family needs to take care of your oral health. We are passionate about what we do, and our top priority is making sure that you and your family feel confident about your smile.
For questions about our services or to schedule an appointment, please contact us today.

Meet the Doctor
Chelsea Colburn, DDS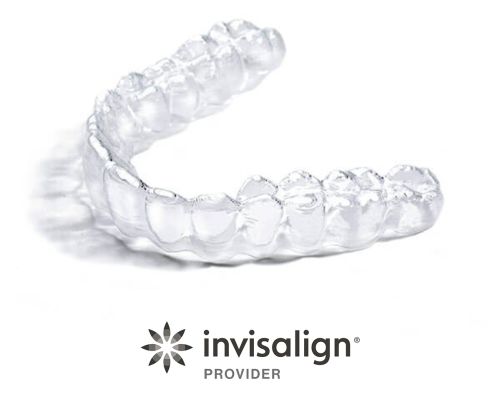 Exquisite Dental Care is an Invisalign Preferred Provider
Featured Services
Invisalign
Custom-made to straighten your teeth, Invisalign® clear aligners are nearly invisible and made of a proprietary, multi-layer SmartTrack material, which gently shifts your teeth into place over time.
More information
Cosmetic Dentistry
Our team uses the most advanced cosmetic dentistry techniques to improve the aesthetic quality of your teeth and create a beautiful smile you'll love and can proudly show off. Whether you need dental implants or teeth whitening, our goal is to make sure every patient leaves our office with a smile that looks as good as it feels.
More information
Emergency Dental Care
Dental emergencies usually occur swiftly, without warning, and can be extremely painful. Regardless of whether or not you are a regular patient with us here at Exquisite Dental Care, if you are in the Canfield, Ohio area and have experienced a dental emergency, call us at 330-533-0804 to schedule the treatment you need during our regular business hours.
More information
About Us
Why Choose Exquisite Dental Care?
Our Atmosphere
At Exquisite Dental Care, we designed our office with our patients in mind. By combining a calm atmosphere with the latest technology, we have created a place where patients in Canfield, Ohio receive the level of dental care they need and deserve. The moment you walk in our front door, our team will make you feel comfortable, secure, and well-cared for. We understand that many people feel anxious about visiting the dentist, but you can be assured that your comfort is our top priority.
Our Team
Your smile is in good hands! The dentists, hygienists, and technicians here at Exquisite Dental Care have the education and experience to meet all the oral health needs of Canfield, Ohio. We are dedicated to maintaining the highest quality of dental care through on-going training and continuing education in the latest techniques and equipment.
Our Philosophy
Because oral health is integral to overall health we strive to provide comprehensive, lifetime care to the Canfield, Ohio area. We will work with you to develop a treatment plan that meets your immediate needs and establish preventative dental care that ensures your smile will last a lifetime!
Dental Services at Exquisite Dental Care
Cosmetic Dentistry
Our dental team is ready to give you a smile that looks as good as it feels. If you would like to reverse the dulling effects of diet and age, we offer a wide variety of highly effective teeth whitening techniques. We can also find the ideal method for correcting crooked teeth or a misaligned bite. From traditional braces to innovative products like Invisalign® clear aligners, our team will work with you to determine what method works best for your lifestyle and dental needs. Invisalign® utilizes clear teeth aligners that are less noticeable than metal braces. They are also removable, making them an excellent choice for those who prefer versatility.
Restorative Dentistry
Are you experiencing a toothache? Have you chipped or broken a tooth? Do you need a professional dental examination to find the cause of your pain? At Exquisite Dental Care we offer a comprehensive suite of restorative procedures from filling a cavity to applying a bridge or crown. Our highly trained hygienists and dentists will conduct a thorough exam and consult with you on the results in order to determine the most effective, affordable, and comfortable treatment.
Innovative Technology for Dental Care
Here at Exquisite Dental Care, we utilize the most advanced, up-to-date technology in order to diagnose and treat dental problems with the highest level of accuracy and effectiveness. You no longer have to deal with time-consuming, uncomfortable traditional dental x-rays. Instead, we use non-invasive, painless equipment to instantly produce high-resolution dental images and x-rays that allow our dentist to identify problems such as tooth decay, worn enamel, gum disease, or micro-fractures that would normally remain undetectable and untreated.
We are able to reduce the duration of your dental visit to Exquisite Dental Care by using the iTero Element digital scanner to quickly obtain an extremely high-quality image of your entire dental structure. You are able to see not only the current condition of your teeth but also a before-and-after-simulation of your ideal smile – and this is all done without the discomfort of using dental trays and impression goo to produce a physical model. The iTero Element scanner is non-invasive, convenient, and comfortable for dental imaging while allowing our dentist to deliver a higher level of care to our patients.
Emergency Dental Care in Canfield, Ohio
Abscesses, tooth decay, infected gums, cavities, and other oral health problems can be incredibly uncomfortable, and we are here to treat dental issues that just can't wait for your regular check-up. Whether you're suffering from a painful cavity, cracked tooth, broken dentures, or a loose filling, please don't hesitate to give us a call! Research shows periodontal problems can potentially elevate the risk for other health issues, including diabetes, stroke, and cardiovascular disease. Your health and comfort are our first priority. If you are in the Canfield, Ohio area and experiencing serious oral pain, call Exquisite Dental Care directly at 330-533-0804 and one of our team members will schedule a consultation with you during our regular business hours.
Make an Appointment Today!
Our dental team is ready to help you achieve and maintain the smile you've always dreamed of having. Call us today at 330-533-0804 to schedule an appointment for your comprehensive dental care.